Are you fed up with invoices and receipts piling up on your desk or being hidden away in a drawer?
Do you spend time producing invoices on word or excel before creating an email and attaching files manually?
Do you want to reduce paperwork and have a better control of your financial process?
Then Xero could help you.
Cloud accounting software such as Xero offers a wide range of benefits that can save you money and valuable time.
No annual licence renewals or making sure you download the software on the correct computer or laptop. Xero is cloud based and accessed via the internet so as long as you have internet connection or Wi-Fi, you can access your accounts anywhere!
You pay for the software on a subscription basis of which there are different levels to choose from. These can also be up or down graded at any time.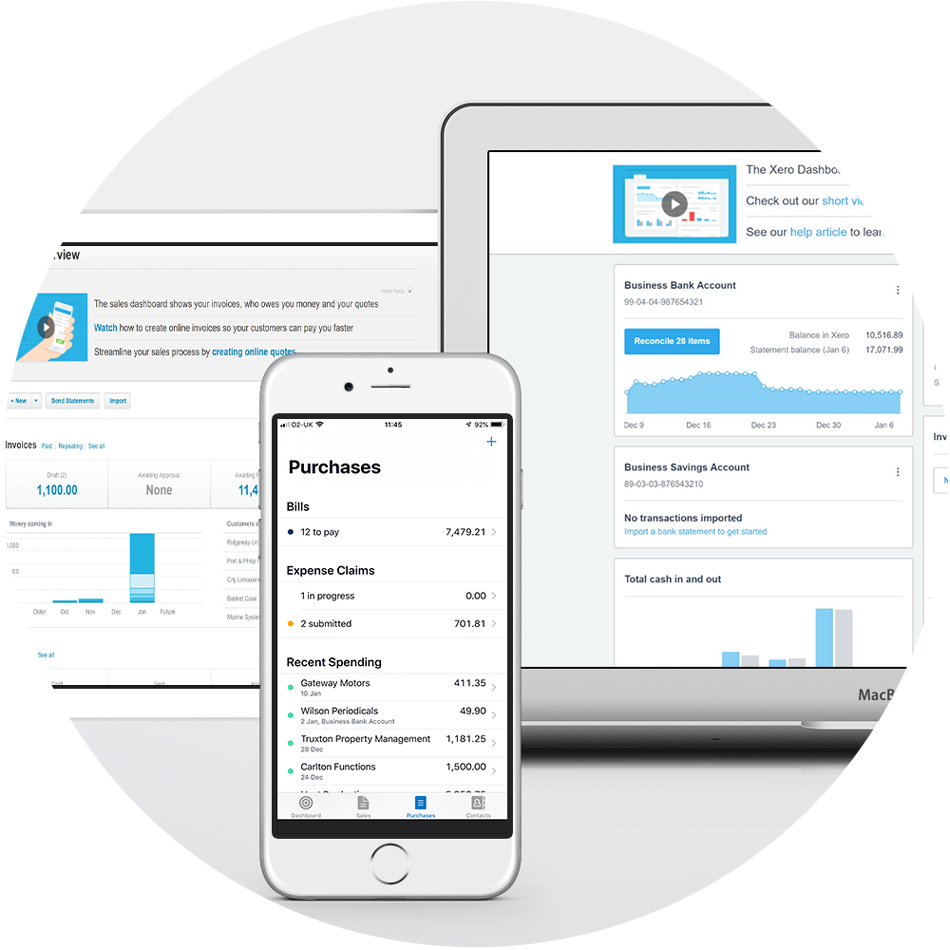 The main benefits of using accounting software
Xero equips small businesses with tools you can use to speed up the bookkeeping process and get paid faster by allowing online invoices to be sent (with easy payment links if required) and providing a system to track outstanding payments and even send automatic payment reminders.
You can automatically import bank transactions into Xero from your bank or other listed financial institutions. No more manual entries or checking each transaction has been entered, your bank account on Xero will be updated automatically.
This saves you manually creating a new transaction each time you get a recurring or similar type of bank statement line. You can tell Xero how these statement lines should be coded so that Xero can suggest the right type of transaction and complete the details for you.
Allows you to upload images and pdf/word/excel documents directly to transactions, fixed assets and contacts. You can also attach a file to invoices and decide whether that attachment is to be sent with the invoice to the customer or not.
File VAT Returns directly from the software
This option makes it easy to review and control all your Tax returns within a single platform. Xero manages the VAT transactions for you so when you are ready to file your return the process is simple and stress free and goes straight to HMRC.
There are 50+ versatile reports available. Xero can also create reports with a custom layout. This allows an accurate financial insight into your business at any time without the need to gather figures and create reports manually.
Many people like to bury their heads in the sand especially when their finances are involved.
Using Xero can relieve this pressure and as you can see, simplify so many processes.
Here at Perfect Balance, we offer Xero training, helping you to master key skills and enabling you to get the most out of the software. With MTD (making tax digital) for Income Tax due to be implemented in April 2024, why not contact us now to be prepared and discuss your software options.