Each bookkeeper will have their own working pattern, but essentially the process will remain the same.
A Bookkeeper is responsible for recording and maintaining a business' financial transactions, such as purchases, expenses, and sales revenue. The bookkeeper will record financial data into general ledgers, which are used to produce the balance sheet.
Helpful hint: Ask your bookkeeper to recommend an Accountant if you do not already have one. They will have accountants that they already work with and can recommend upon experience.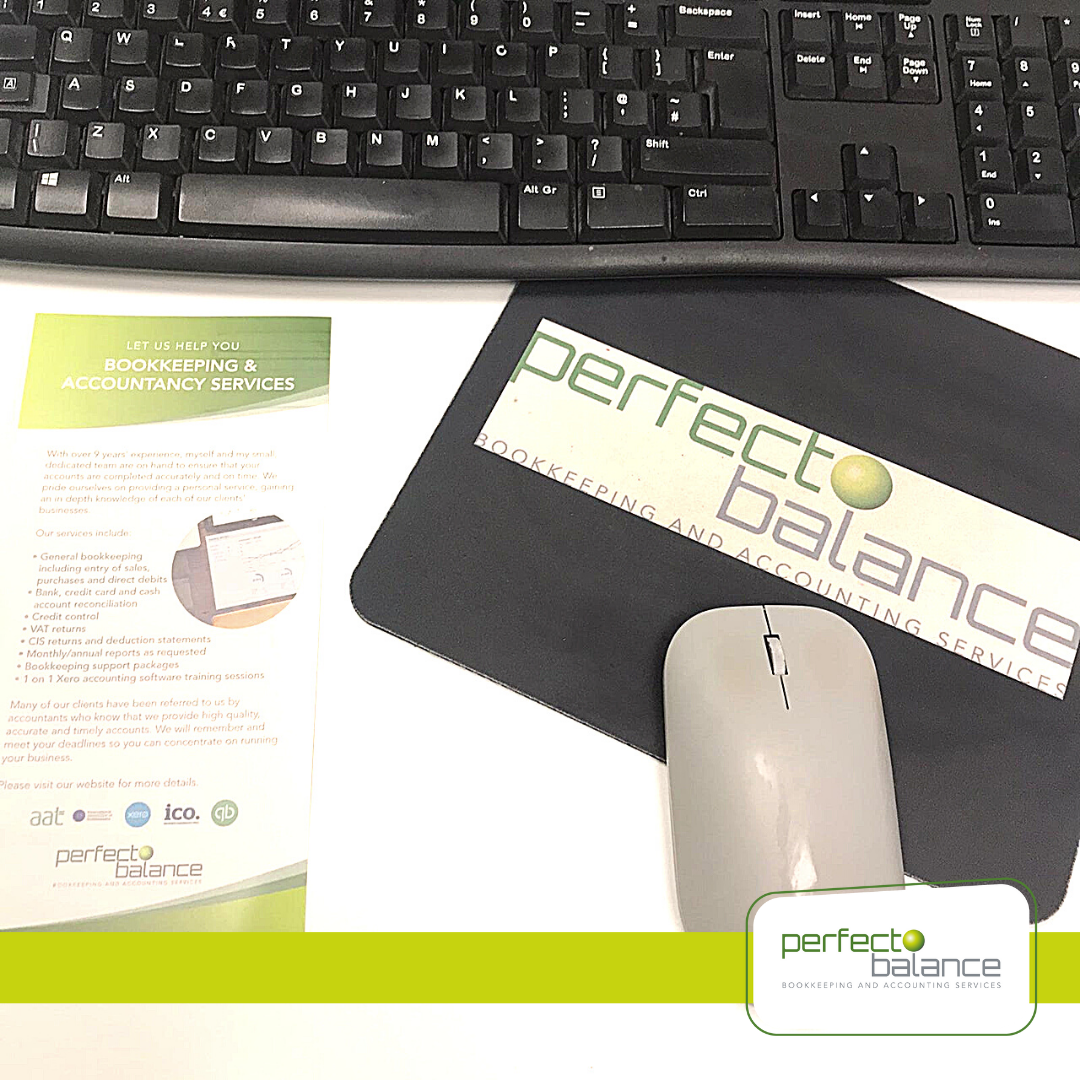 Our process here at Perfect Balance is: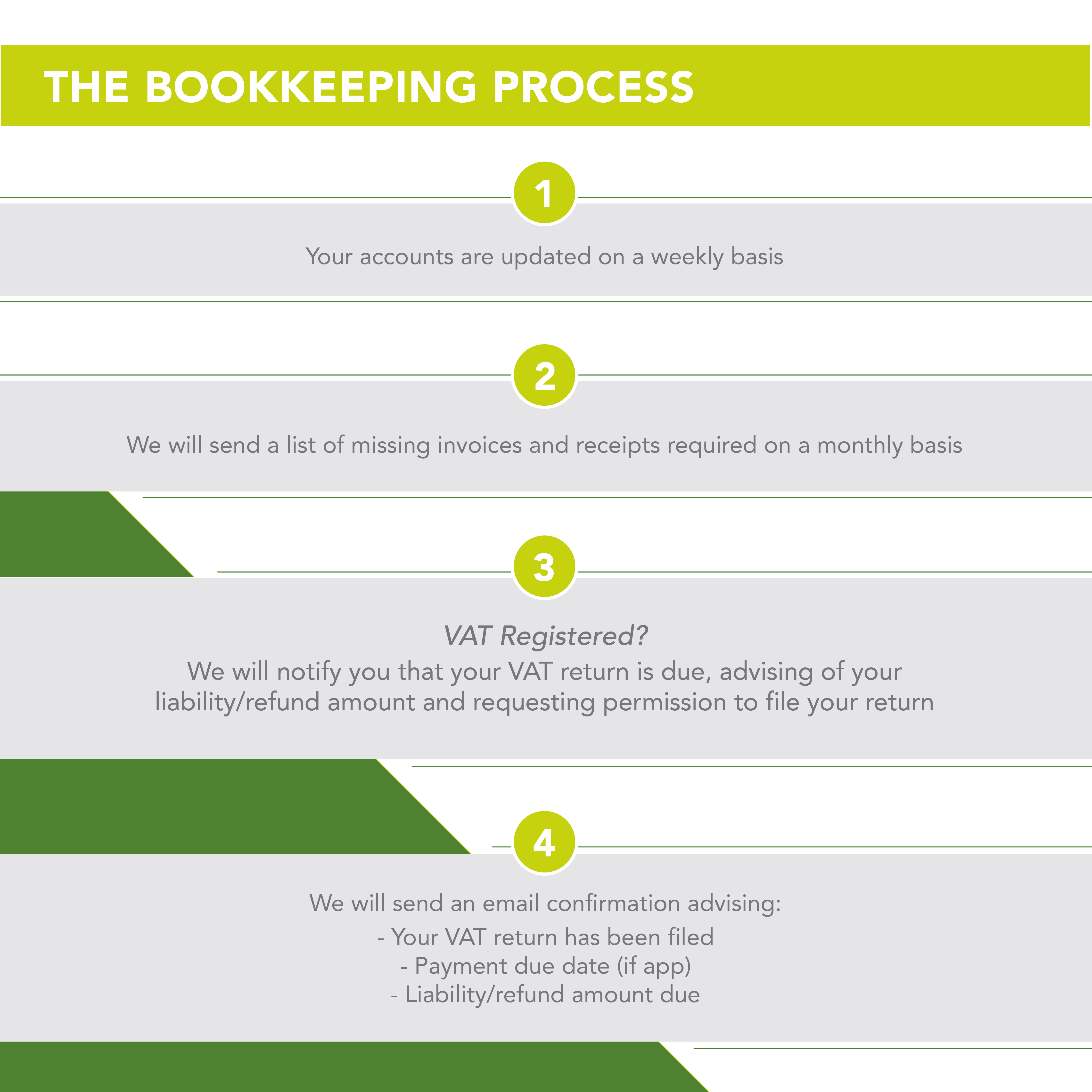 Getting started with us, it is so easy !!!!
This is how easy it is to get started with us: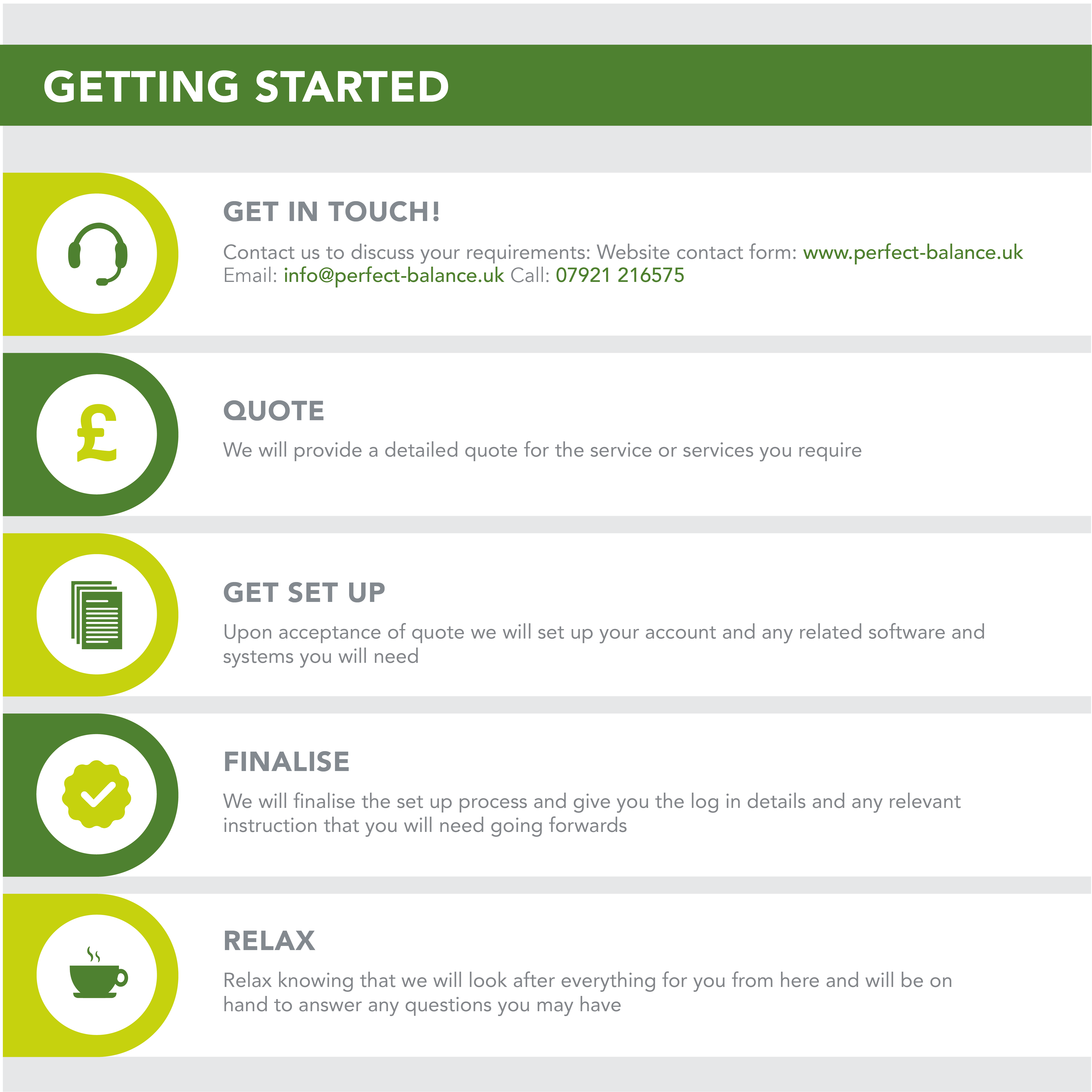 Our services include:
Transaction entries including sales, purchases and direct debits
Credit control
Bank, credit card and cash account reconciliation
VAT returns
Monthly/annual reports as requested
CIS returns and deduction statements
We will become an integral part of your support system by offering precise financial information about your business.